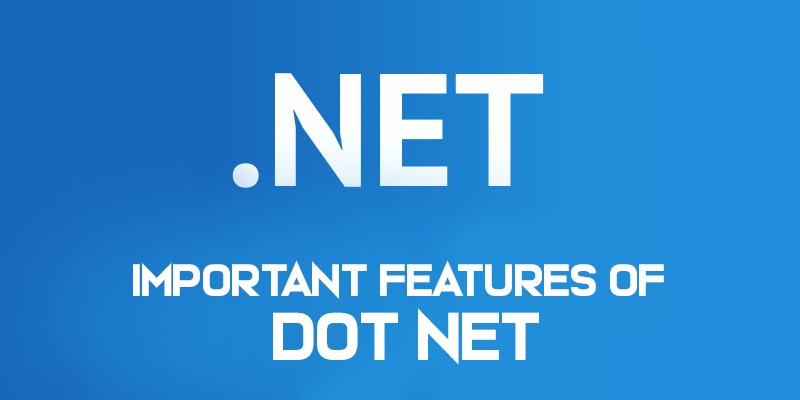 Dot Net is an open-source, cross-platform framework, developed by Microsoft, for creating various types of applications. It has large libraries and tools that help developers to build windows software much easier and faster. Dot Net offers the best platform to deliver better, cost-effective, and secure software. Here are some of the important features of Dot Net.
Easy development of web application
Dot net is used for developing various applications. It can be deployed in Linux, Windows, and Mac Operating Systems. Using Asp.Net technology you can create data-driven and dynamic applications. It also offers advanced UI elements and helps to write a lot of coding. Join Dot Net Training in Chennai at FITA Academy to enhance your skills in .Net technology.
Supports multi-languages
Dot net can support many languages which is one of its main advantages. If you have enough knowledge in C++, then molding to Dot Net is much easier. At present, there are four languages in Dot net, they are C#, J Script NET, Visual Basic.Net, and Managed C++. Many vendors are working on developing other languages. Even though the syntax is different for languages, it is easy to get the mold to .Net.
Automatic memory management
Usually, Developers have to focus more on memory resources where memory leakage is the primary reason for application failure. The main advantage of Dot Net is it handles its memory on its own and the unused objects are gathered by the garbage collector for freeing up memory space.
OOPS Support
OOPS is abbreviated as Object-Oriented Programming Language. Dot Net is majorly supported by the OOPS environment. Thus, makes developers write code much easier and simpler.
Security
Dot Net Platforms are secure and safe for organization applications. Some of the additional features are the type of safety, security, code access, and role-based authentication. These make Dot Net applications more robust and safe.
Action Filters
Dot Net has the support of action filters where they are used for authorization process and error handling in Dot Net.
Self Hosted Web Applications
Some applications only get deployed on the desktop. And it is done easily by using the ASP Dot Net Profiler. Its front end is supported by HTML and loads ASP.Net applications in the window. The web application is another feature of the .Net framework and it is said to be a console application of Dot Net.
Enroll yourself in Dot Net Course in Chennai at FITA Academy and learn .Net professionally to excel in the Web Application field.
Recent Post: Main Features Of Hadoop