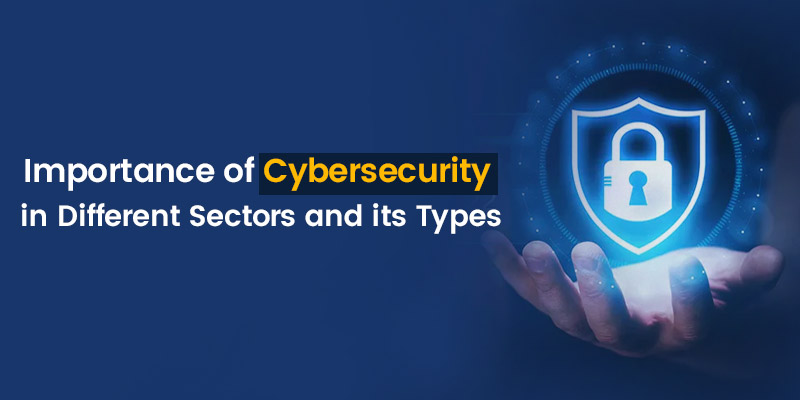 Cybersecurity is a vast field. A lot of processes are happening in the blink of an eye. It is a field with several happenings. We store our personal information, photos, and videos on our devices. It is essential to secure that information from Cyber Threats. In this blog, we will be discussing why is cyber security important in various Sectors. If you are looking for Cybersecurity courses, you are in the right place. FITA Academy offers the best Cyber Security Course in Bangalore.
Cyber Security
Let's discuss the types, importance, and benefits of Cybersecurity. Cybersecurity protects the Network or Organization from Cyber threats. Cybersecurity prevents and defends if there is anything suspicious and malicious going on in the Network.
Cyber Security Analyst aims to reduce Cyber attacks and protect against the unauthorized access and exploitation of networks, technologies, and systems. It ensures that private information and data are secure within the system. Cyber security is also known as Electronic information technology security.
Types of Cybersecurity
Network security.
Application security.
Cloud security.
Critical infrastructure security.
Internet of Things (IoT) security.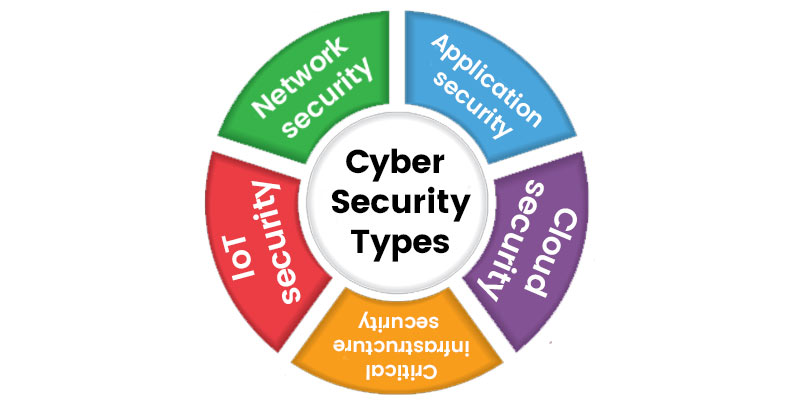 Uses of Cybersecurity in various Sectors
When we think about the importance of cybersecurity, a lot of questions will arise in our minds. Like, how to prevent hackers from entering into our system? How to keep our data safe? Considering several Cyber crimes happening nowadays, it is essential to implement a Cybersecurity system. A minor Cyber threat can lead to massive damage to the whole Network.
Cybersecurity in Business and Organizations
Cybersecurity in Banking Sector
Cybersecurity in Information Technology
Cybersecurity for Students
Cybersecurity in Business and Organizations
Hackers can access the Organization's Network to steal Customer details, Transaction details, and important documents. For example, WannaCry ransomware is a Cyberattack that results in the loss of data for the Organization. Due to the Advancement of Technology, businesses mostly depend on digital systems. So it is essential to concentrate on how to protect the data stored in the system.
Cybersecurity in Banking Sector
There is a high risk of Cyber attacks in the Banking Sector. So there is a high needs of cyber security in this sector. The Banking Sector is a vast field with a gazillion amount of Sensitive Customer data. A small cyber threat might damage that respective bank and cause a huge loss. The banking sector is a field with a high-Security system. Even though it has a High-Security System, it is still at risk of Cyber attacks.
Cybersecurity in Information Technology
It is a technique used to protect an organization's integrity of security architecture. The aim of Cybersecurity is to keep the crucial data of the respective Organization's Network away from the hands of unauthorized access. Cybersecurity in IT is also known as Information Technology (IT) security. The measures of Cybersecurity are designed to prevent Cyber attacks against the respective Network's systems and applications. The threads can be from inside or outside of the Organization.
Cybersecurity for Students
In this modern world, every single person with social media can be easily targeted by Hackers. The information once fed into the Internet, can never be erased. Every single piece of information you feed will be stored in the main server. The easy target of hackers nowadays is students. The more they depend on social media, the more they fall into the risk of getting hacked. The next question that arises will be what is cyber threats. It is a malicious act that steals and damages data, disrupts the system's function, and has massive consequences. Are you looking for Cybersecurity training? Then join the Cyber Security Online Course. They provide extensive training for the learners to make them understand the key concepts of Cybersecurity.
Common Cyber Attacks
Malware Attacks: Malware is software that infects the system. It can hijack the entire device, steal information and even launch attacks.
Ransomware Attacks: In Ransomware Attack, it encodes the files and demands a ransom to decode them.
Phishing Attacks: It is a type of cyberattack that tricks you by sending malicious links or attachments. Once you click it, the hackers will gain access to your system. It can be a theft of sensitive information, such as login credentials or financial data, etc.
MitM: Man-in-the-middle Attack is an attack in which an attacker blocks the communication between two parties. This is possible by interrupting a network's connection or redirecting traffic to a malicious server.
SQL Injection: This attack causes massive exploitation. SQL injection attack exploits vulnerabilities in web applications to inject malicious SQL code into the database
Possibilities of Cyber Attacks
There is a high need for cybersecurity in this Digital World. With an increase in Cyber Attacks, the importance of cybersecurityalso increases.
Technology Innovation: Technology has improved a lot. It is essential for a company to keep their data confidential from other companies. As Technology has improved a lot, the security system must have more potential to protect advanced Technology.
Impact on Business Operations: The Internet is considered to be one of the essential needs of business. There will be a lot of internet usage when it comes to business. This leads to a high possibility of Cyber Attacks. Cybersecurity helps protect the data, customers and the business's reputation.
Cloud Transformation: Cloud Transformation is one of the main reasons for improving Information Technology. But it also brought a lot of risks of Cyber Attacks. The user should know about the latest Cyber threats and other risks while they move their crucial data and other applications to the Cloud.
Securing the Financial Position of the Organization: In today's Digital world, we store all our sensitive data digitally. The reason behind why is cyber security important is that a single threat or breach can lead to terrible consequences. It leads to a considerable loss. There can be a loss of data, money, reputation, etc.
Maintenance of Customer and Employee Trust: The trust of employees and customers are more important than anything. They trust that their information will be safe and protected. This trust must be maintained. So the Organization should concentrate on enhancing the Cybersecurity System to protect their data and applications.
To stay strong among the Competition: It will be challenging to protect your Organization's data and Applications with heavy competition. So a strong Cybersecurity system will help you protect your Organization's data from Cyber Attacks.
Preserving the Organization's Ability to Function: The main aspect of the Cybersecurity System is to have an appropriate plan during Cyber Attack. The Security System should be very clear about what steps have to be taken if it encounters a Cyber Attack. Another important aspect is training the Employee to spot a Cyber thread. The functions of the Organization will also be affected due to the Cyber Attacks. So appropriate pre-planning is a very important aspect of a Cybersecurity System.
To avoid Fines and Penalties: There is a high need for cybersecurity to safeguard the Organization's data so that they can avoid unnecessary Fines and Penalties. If you're on a quest for Cybersecurity courses, Cyber Security Training in Chennai is the right choice. They will provide excellent training to learn about how to avoid the possibilities of Cyber Attacks.
How can Individuals protect their data against Cyber Attacks?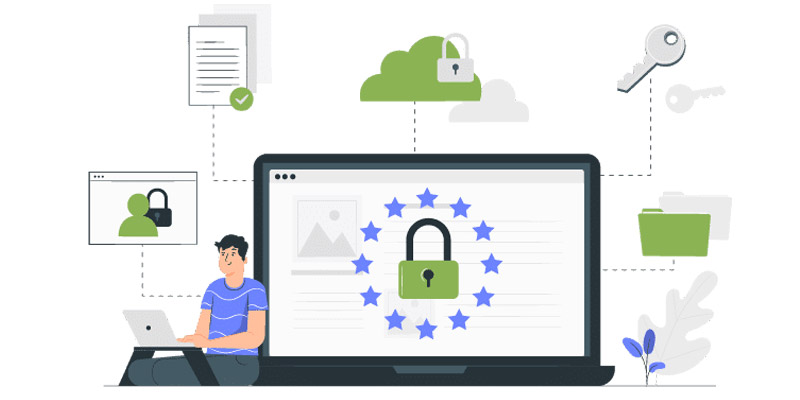 There are a lot of methods that can be used to keep one's system away from Cyber Attacks. A lot of advanced techniques have been introduced to protect an individual's system from Cyber Attacks.
Passwords: Always avoid using easy-guessing passwords like names, birthdates, etc. Fix a password with a minimum of 8 characters, and it should be a combination of uppercase, lowercase, numbers and symbols.
Avoid reusing Passwords: Reusing passwords will make it easy for hackers to hack your system.
Updating your Software: Updating your software can help your system to include security patches to protect your data.
Two-factor Authentication: Two-factor Authentication acts as a protecting layer which requires a code from your phone or email to enter.
Being cautious of Phishing Scam: Phishing Scams are emails that pretend to be sent from a company to trick the user into entering their personal information.
Data Backup: Backing up the data will help the user to access the data from another device when the main system is lost.
What are the benefits of Cyber Security?
It is very important to be well aware of the digital world. The Internet has become a part of our life. Here are some of the benefit of cyber security.
Securing Sensitive Data.
Enhancing the Customer Trust.
Early detection of suspicious access in the system.
Protects the Reputation of the Organization.
Property Protection.
Provides competitive benefits.
There are a lot of career opportunities available for people with knowledge of Cybersecurity, like Security Architects, CISOs, Malware Analysts, Penetration Testers, Cybersecurity Engineers, Computer Forensics Analysts, Cloud Security Specialists, Application Security Engineers, etc. In this digital world, the rate of Cyberattacks is getting higher daily. The world is getting digitized more and more. The rate of Internet crimes is rising excessively day by day. Organizations can protect their data and systems from cyber threats effectively if they prioritize security of cyber crime. If you're looking for a Cybersecurity Training center, then join the Cyber Security Course in Coimbatore at FITA Academy to become proficient in Cybersecurity.