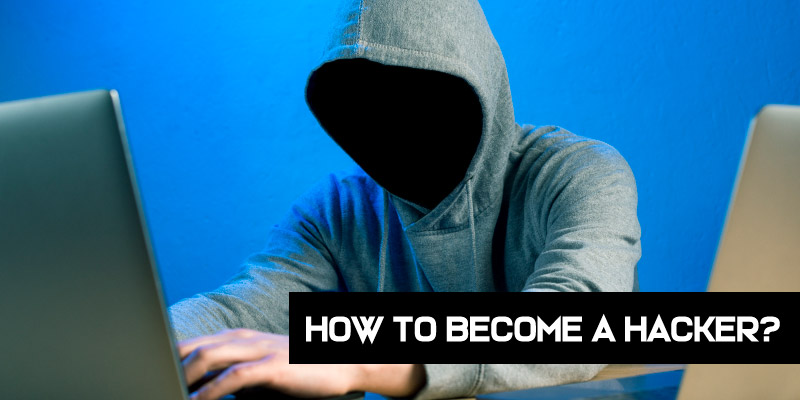 Even today, when people hear the word ' Ethical Hacking, they view it as unlawful and illegally infringing on someone else's program, but in reality, it is not like that. So here in this blog, we have explained what Ethical Hacking is, we'll walk you through the process of how to become a good ethical hacker, tell you the basics and relevant hacking tactics, making you understand how a hacker thinks and formulates and how to be an expert among the hacking community.
We have split the learning process of ethical hacking into three sections, beginning from the basics to the techniques.
What is Ethical hacking?
Ethical Hacking performs the functions of scanning networks, sniffing, hacking web servers, hacking wireless networks, cryptography and much more with authentic permission from the respective organization. Many companies prefer ethical hacking services and ethical hackers as a full-time employee to keep their data as secure as possible. Get to know more about hacking techniques, interested candidates can register for the Ethical Hacking Course in Chennai. Here we explain the Hacking concepts in a step by step manner.
Scope of Ethical Hacking
The scope of Ethical Hacking is highly demanded in the IT and Banking sectors. Ethical Hacking also involves national security, network security, and information security. Ethical Hackers are also called White hat hackers. Ethical hacking has an important component and crucial role in risk assessment, counter frauds, and auditing.
It is widely used to identify vulnerabilities, risks, and highlights the difficulties in order to accept remedial action against the attacks by using penetration testing.
Nowadays, computers are mandatory for every business and just computers are not enough to run your business you also need the internet to communicate the work. So, hacking takes place when an organization is more reliant on the Internet and Service networks for securing their data. If you are searching for the best then FITA Academy's Ethical Hacking Online Course will be the right option to learn.
The below steps will help you to understand the entire process of becoming a hacker:
Learn HTML
If you are a fresher for programming, then definitely you should learn the basic HyperText Mark-Up Language because knowledge in HTML is mandatory for any hacker.
A person should know to open the page source details in the browser in order to check the HTML. HTML can be written in a basic word processing program such as Simple Text or Notepad that has been collected as 'your filename.HTML.' Next, the saved files are uploaded in a browser.
Gain the programming language
Programming languages are very important for Hackers. Python is one of the best languages for hacking. It is a designed, compelling, flexible, comparatively easy language for the beginners of large projects. So, it is referred to as the first programming language. For an advanced level of programming, the next best programming language is Java. If the programmer knows C, then learning C++ will be a cakewalk because it is closely related to C.
The habit of Solving Problems
Hackers claim that sharing information is a moral responsibility, so they should make the information public to help those who have the same problem whenever anyone fixes a problem.
Helps in developing the organization working
Volunteers who perform some very important tasks, such as administering mailing lists, moderating newsgroups, developing RFCs, and other technical standards, are also popular hacking culture. A lot of students are participating in a training course these days to create a career in a particular field. There are now various training courses available that help students choose the perfect course. One such course is
Certified Ethical Hacking in Chennai is the most preferred course among freshers and graduates. Mostly, the CEH certification course is about Ethical Hacking. It is the best choice for people who wish to work in the Hacking field. You can learn the tools and techniques of the hackers in the Ethical Hacking course. It is really helpful for students to get different job opportunities.
Ethical Hacking Course in Bangalore at FITA Academy covers all the important concepts of hacking. It helps you to learn new hacking elimination and techniques and tools on the network. If you are really interested in learning a Hacking course, then choose the best training institute for the Ethical Hacking course and gain more knowledge of hacking.
Recent Post: Why You Should Learn Python?