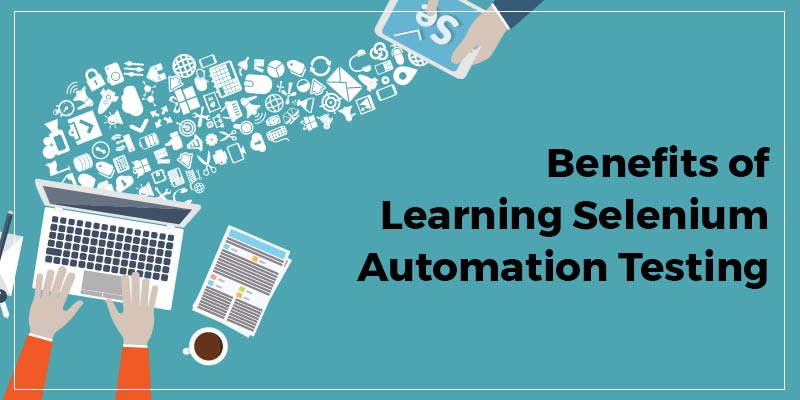 Learning selenium automation testing is very useful for IT professionals and beneficial to get an edge in their careers. It ensures that they are efficient and effective in their work of test automation.
Selenium is one of the most popular tools used for web automation testing, which can be used to test anything related to web apps like e-commerce, retirement planning portal etc.
Apart from its multiple benefits, learning selenium automation testing makes you more efficient and productive by quickly executing repetitive tasks without human error. It increases accuracy, efficiency with quick results at a low cost.
Why Selenium
Selenium is a popular open-source tool used worldwide for browser automation testing using the java programming language. It has a wide range of applications and integration capabilities.
FITA Academy Provides you with complete knowledge about this excellent tool for testing web applications and provides more accuracy, efficiency with quick results at a low cost. Selenium supports HTML5 and CSS selectors, thereby making it easier to use for test automation as these programming languages are widespread in designing modern websites.
Learn Selenium Online
Selenium allows you to perform any operation on the browser, such as filling up forms, clicking buttons, navigation, etc. Thus it automates all activities on different browsers like Firefox, Chrome, Internet Explorer etc. and provides cross-browser compatibility with multiple windows support. Selenium Training Online is designed for individuals who want to use the power of automation testing with Selenium WebDrivers to improve their efficiency and quality in software product development.
Benefits of Learning Selenium Automation Testing
1) Multiple Advantages: Learning selenium automation testing has many advantages over manual testing. It gives complete control to the automation process and helps to improve testing efficiency with quick results at a low cost. Selenium test cases can be executed repeatedly per requirement, ensuring consistency in the results with less time consumption.
2) More Efficient: In manual testing, tasks are performed manually by a tester, one after the other as they come. But this reduces efficiency as human resources are limited. Some of the tasks might have to be skipped if multiple tests need to be performed simultaneously for effective bug detection, resulting in time and money loss.
In the case of selenium automation testing, more than one script can be executed at a time. Maximum work gets completed maximum possible time without compromising accuracy, increasing overall efficiency by reducing human effort and saving money.
3) Quick Results: Automated tests can be executed as many times as desired, ensuring that the test is repeated until the required result is achieved. Thus no human error takes place, and quick results are obtained with minimum time consumption.
4) Easy Integration: Selenium provides easy integration with almost all modern mainstream languages like Java, PHP, PERL etc., thus making it easier for testers to use and learn selenium quickly. This helps in reducing costs and efforts without compromising on the quality of tools.
5) Less Expensive: Learning selenium automation testing makes you more efficient and productive. Executing repetitive tasks without any human errors saves money as fewer people will be required to perform those tasks, there by reducing the overall cost of test automation.
6) Flexible & Scalable: Scripts are easy to read, maintain and reusable for future use, making it easy to scale these scripts in different environments. Selenium provides support for different browsers like Internet Explorer, Mozilla Firefox etc., which helps testers perform testing of web applications effectively without any glitches.
7) Better Documentation: Automation testing tools help organizations to document their functional test cases better. Automated documentation provides a clear understanding of the test cases' outcomes by listing each step taken during the automation process. Also, it can be efficiently executed without any human interference with less time consumption resulting in better documentation.
8) Helps achieve various goals: Selenium supports modern programming technologies like HTML5 and CSS selectors, widely used in web designing. Thus selenium automation testing is suitable for all types of websites. It provides support to multiple browsers like Internet Explorer, Mozilla Firefox, etc. This enables testers to perform selenium automation on various browser environments within the same tool resulting in quick results with less time consumption.
Benefits of Getting Certified
On top of the great feeling that comes with earning a well-deserved professional designation, there are also practical benefits to becoming certified. You would have better chances of landing your dream job if you can say that you are a selenium certification holder.
If you're interested in becoming certified as a selenium automation test professional, then Selenium Training in Chennai that is designed specifically for this purpose will help you become more knowledgeable about the subject that is relevant to your career. You might find out that you'll learn much more than what was required by your employer and hence be able to contribute something above and beyond expectations.
Recent Post: Why Software Testing is Essential for Developing Software